Revolutionizing Online Verification: How CarDekho Boosted Conversions with Truecaller's Seamless User Verification Platform
About CarDekho:
CarDekho, a leading online platform for car buyers, generates leads and collects user details to connect potential customers with dealers. The platform must have each customer's valid and verified mobile number to provide timely updates and drive higher lifetime value. However, CarDekho faced significant challenges in its user verification process, leading to a loss of users, a negative user experience, and reduced revenue growth.
Challenges faced by CarDekho:
The main bottlenecks in CarDekho's user verification process were:
Failures with SMS-based OTP verification: The platform experienced a 12-15% user loss due to issues with the OTP verification process during registration.
Lengthy onboarding: A multi-step onboarding process led to user drop-offs, resulting in a negative user experience.
Revenue loss: Drop-offs at the onboarding stage led to lost orders and hindered revenue growth.
Solution: Truecaller Verification SDK: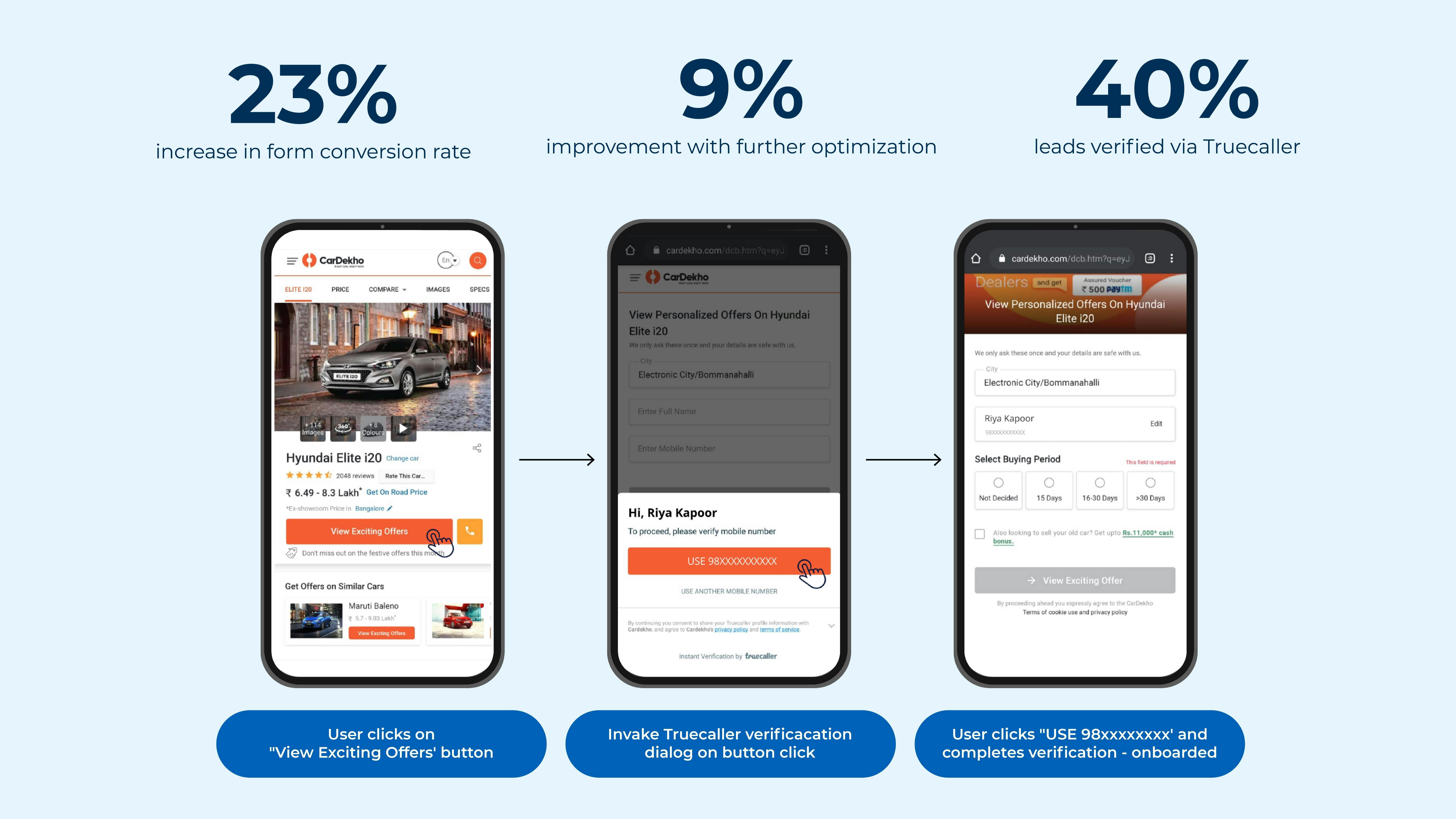 CarDekho implemented Truecaller SDK on its mobile website as the primary mode of user verification to address these challenges. The integration of Truecaller SDK yielded the following results:
More car buyers adopted the 1-Tap, OTP-Less verification flow, reducing the number of user drop-offs during the registration process.
Truecaller SDK's streamlined process led to better conversions than the traditional OTP method.
Auto-filled lead forms facilitated by Truecaller SDK delighted users and created positive sentiment.

---